First, some background…… Pahrump Lodge No. 54 was chartered in 1985, and has met in a variety of locations. The latest at the time of securing a permanent home was at the Pahrump Community Center. One of the members dreams from day one of receiving a charter was to have their own building; but for a small Lodge, in a rural setting, that Looked hopeless.
However, the brethren of Pahrump No. 54 continued to hold their fundraisers, bank their funds and finally their dream came true.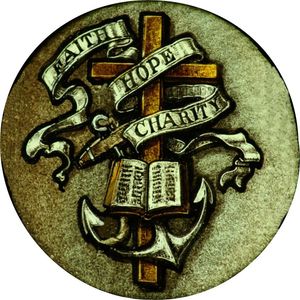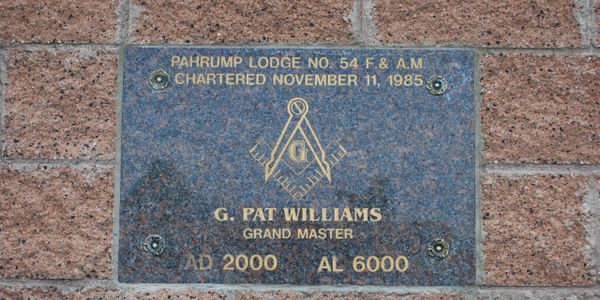 On November 1, 1998 Pahrump Lodge No. 54 broke ground officially. It was exactly one year and one day to the date, on November 2, 1999 that the concrete was poured for the foundation of our Lodge. Eighty-five yards on concrete was used to make the main floor, four inches thick and covering 5,288 square feet. The re-bar was bent to allow the initials of W.B. David M. Stundon P.M., the Worshipful Master at the time, to be inscribed into the concrete before the first block was laid.